Renters need homes that are affordable
Nobody should be forced to choose between keeping a roof over their head or putting food on the table. In NSW, the rules allow landlords to set rents at levels that are unaffordable for many renters, forcing people to make impossible choices. We think this can and should change – do you?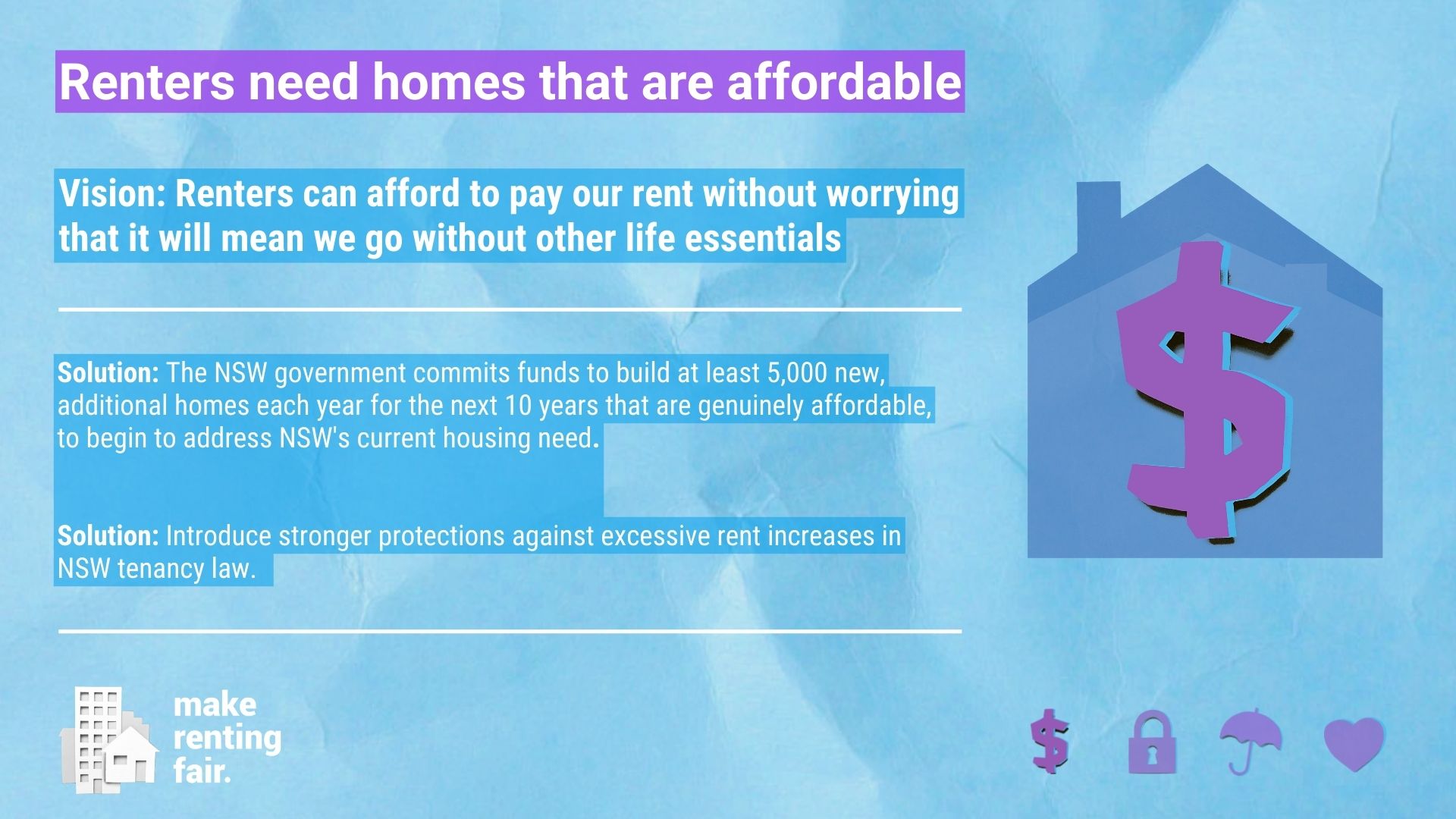 Vision:
Renters can afford to pay our rent without worrying that it will mean we go without other life essentials.
Solutions:
The NSW Government commits funds to build at least 5,000 new, additional homes each year for the next 10 years that are genuinely affordable, to begin to address NSW's current housing need.
Introduce stronger protections against excessive rent increases in NSW tenancy law.