Renters need homes that are safe and healthy
Everyone needs a home that can keep us safe and healthy, through cold winters and hot summers, that we can live and move about in without barriers. Unfortunately, many NSW renters live in homes that don't meet their accessibility needs. And far too many landlords fail to properly maintain the standards of the properties that they rent out. Renters also are more likely to live in homes so energy inefficient they are cold and damp in winter, and sweltering hot in summer. This can have a big impact on our health and wellbeing.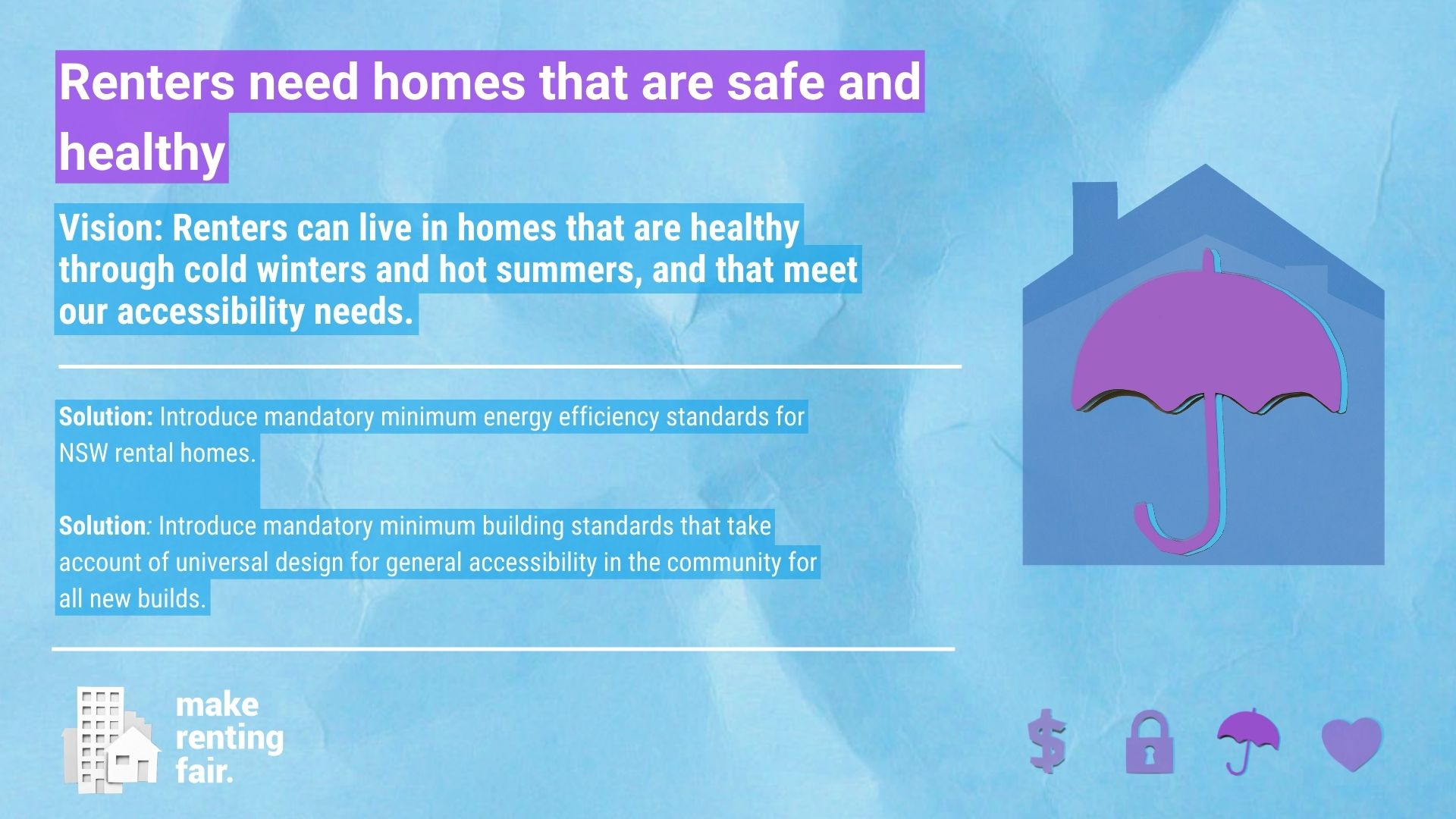 Vision: 
Renters can live in homes that are healthy through cold winters and hot summers, and that meet our accessibility needs.
Solutions: 
Introduce mandatory minimum energy efficiency standards for NSW rental homes
Introduce mandatory minimum building standards that take account of universal design for general accessibility in the community for all new builds.